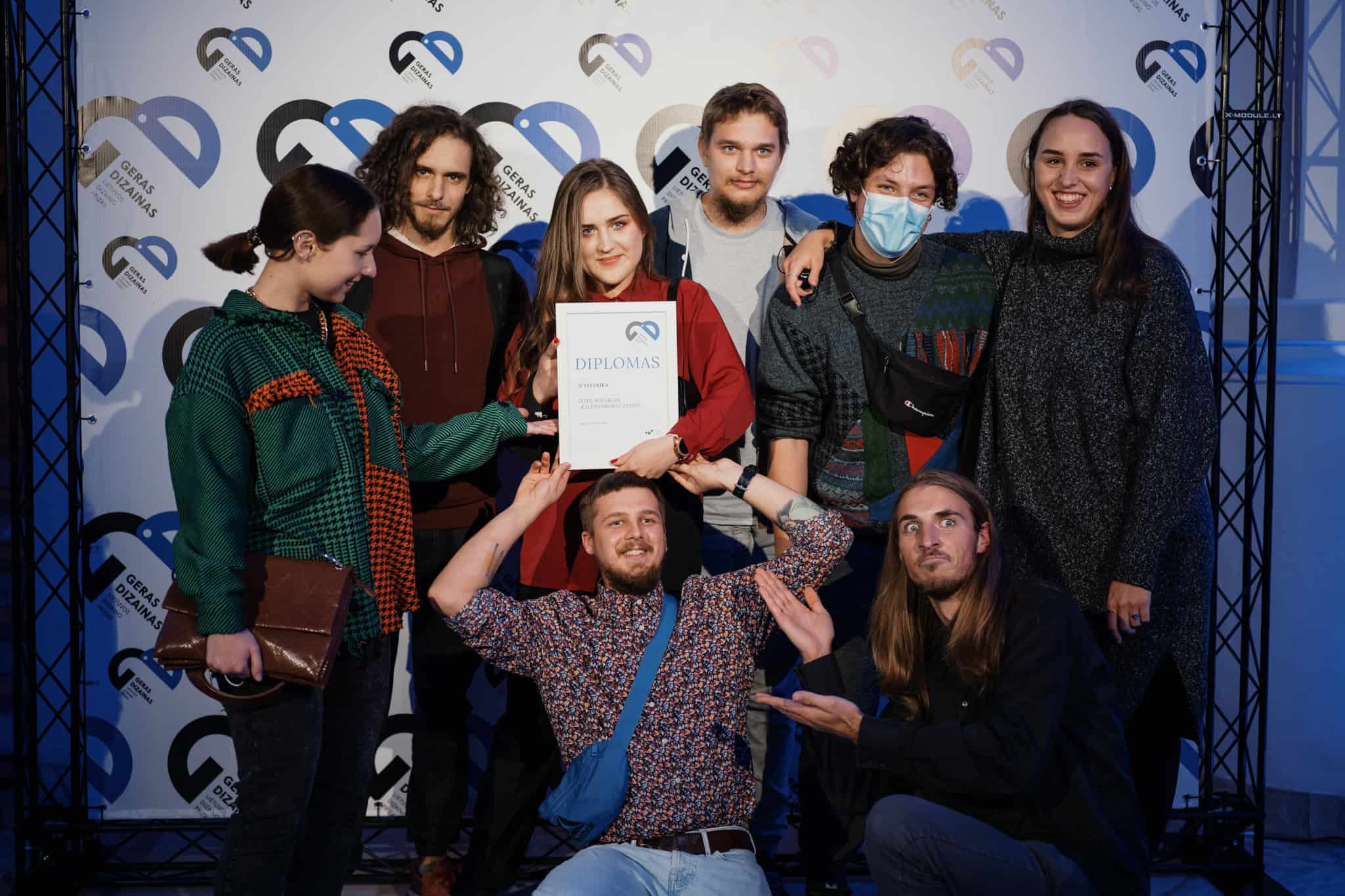 28/10/21
The winners of Lithuania's GOOD DESIGN competition are announced and exhibited until 14 November 2021
Lithuanian Design Forum announced the winners of the 2021 national competition GOOD DESIGN. Three of the best works were selected and can be see in the exhibition at the Museum of Applied Arts and Design until November 14. GOOD DESIGN is awarded each year with the 12 best designs prizes in twelve different categories. Additionally, 24 diplomas are awarded in each category.
This year, the commission decided to award one first prize. The other two nominees were awarded honorary diplomas (corresponding to second and third place winners), all of whom have already reached the winners at this stage.
The commission comprised design experts from the Netherlands, Germany, Belgium and Austria. Bart Ashmann, CLICKNL (Dutch Creative Industries Knowledge and Innovation Network) CEO, former President of the Bureau of European Designers' Associations (BEDA). Lonny van Ryswyck is a designer and lecturer, co-founder of the studio AtelierNL. Koen Kleijn is an art historian, design expert and journalist, lecturer, and head of Ons Amsterdam magazine. Editor. Koen Snoeckx, founder, lecturer, and facilitator of Luscinus. Uwe Cremering, CEO of iF International Forum Design (iF Design awards). Prof. Severin Filek, lecturer and managing director at designaustria, former President of the Bureau of European Designers' Associations (BEDA).
This year, the Embassy of the Netherlands established a special prize for the winner of the "Concepts" category and became the "Microbial Apparatus," designer Domilė Čepaitytė. The winner of the public vote this year was also the "Public Favorite" prize, established by the magazine Centras / Interjeras.lt, won by "Teleturistinė sistemas," designer Paulius Buragas At the end of the awards ceremony, the opening of the GOOD DESIGN 2020/21 exhibition took place.
The exhibition will run until November 14 at the Museum of Applied Arts and Design, which is free to visit until November 14.
Exhibition architect: Austėja Dudaitė – Landsbergienė.