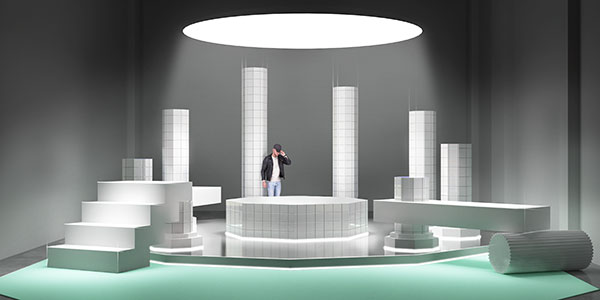 16/05/22
The winners of the newcomer award ein&zwanzig 2022
The 21 winners of the international newcomer ein&zwanzig awards for young designers have been chosen. With curiosity, a spirit of research and a profound understanding of intelligent problem solving, the young talents combine aesthetics and utility in an impressive way.
The remarkable range of their work extends from flexible systems, seating and office furniture to multifunctional objects, lighting, everyday objects and textile design. The change in our living conditions brought about by the new acceptance of home offices, the overcrowding of private living spaces and the call for flexible spatial concepts bring modular seating, textiles and table culture into focus. The products prove to be sustainable, they acknowledge the power of craftsmanship, seek bold combinations of materials and manufacturing processes.
The 21 winners will be presented at the 60th edition of the Salone del Mobile at Officina 3, Via Tortona 31 in Milan from 6 to 12 June 2022. The coveted »Best of Best« award will be presented on 6 June 2022. This year, the exhibition design will be realised by the Paris design studio N O C O D. The winners of last year's newcomer awards will also be present.
Discover the winners! – http://www.ein-und-zwanzig.com/awardees/?utm_source=newsletter-link&utm_medium=textlink&utm_campaign=BEDA-newsletter-05-22