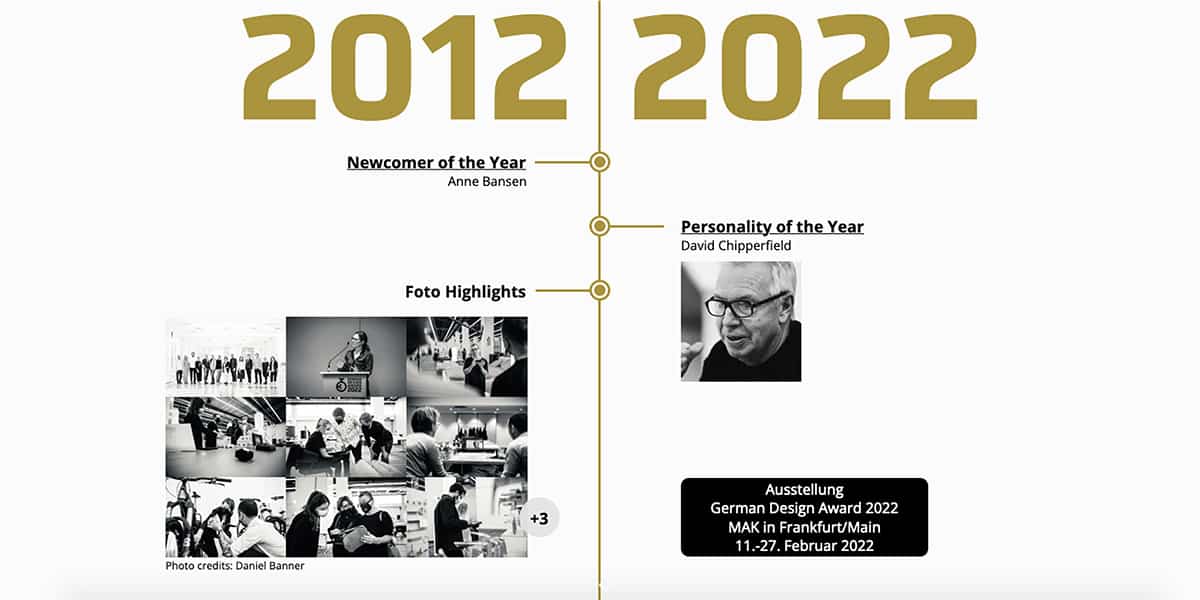 03/03/22
Timeline: 10 years of the German Design Awards, 10 Years of Design History
Groundbreaking design, excellent projects and products, young talents and the Who's Who of the design industry: For ten years now, the German Design Council has been honouring outstanding achievements with the German Design Awards.
What are the trends, who provides answers to current challenges and who is thinking towards the future?
Discover with us the winners of the German Design Awards 2022 and the best from 10 years!Explore the timeline here!