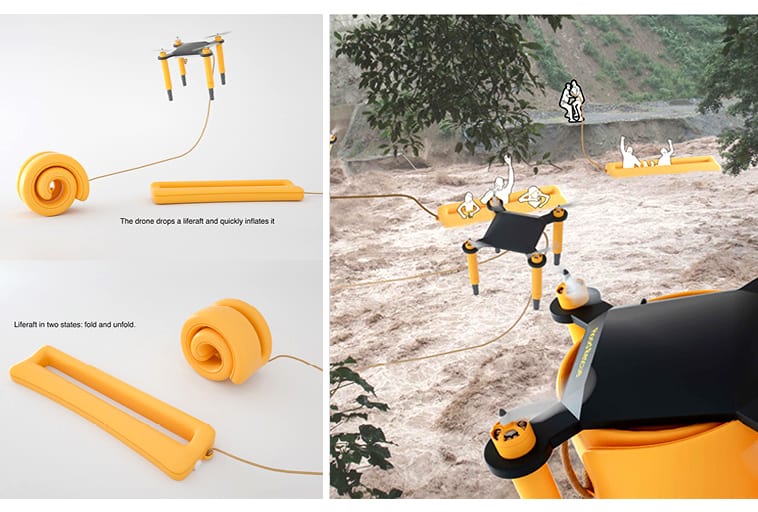 29/01/20
'To be continued' – the Taiwan International Student Design Competition
In 2019, BEDA once again partnered with the iSee Taiwan Foundation by endorsing one of its Special Awards at the Taiwan International Student Design Competition.
The vision of the iSee Taiwan Foundation is to "become an essential portal for the world to see Taiwan" in particular, across the three core areas of culture, tourism, and innovation. One of its principle activities in pursuing its vision is to support and showcase talent and ingenuity across the three areas and it achieves this as one of the main sponsors of the international student design competition.
This year the competition received almost 22,000 works from 810 design schools around the world. The international judging panel, comprising a jury drawn from 20 countries and regions and including the BEDA President, Päivi Tahkokallio, selected 74 award-winning entries, among which 32 were from Taiwanese students.
More than 20 international design organisations and associations have partnered with the iSee Foundation and each international partner endorses and hands out a Special Award.
It was my fortune this year that the award ceremony at the beginning of December coincided with the BEDA International Design Policy Conference in Helsinki, prompting the BEDA Board to ask me if I would, on behalf of Päivi, represent BEDA in Taipei.
Besides being a great honour, representing BEDA during the three days in Taipei also served as a valuable wake-up call. What we saw of case stories – not of prototypes or ideas, but of full-scale, real-life design solutions – was truly impressive. While, (at least in some parts of Europe) we tend to speak highly of sustainable design and design's role in meeting the challenges of tomorrow, we are not always able – for all kinds of good reasons – to bring those good ideas to life. In Taiwan, we were presented with several mind-blowing examples of how the distance between ideas and action can be much shorter in other parts of the world.
What I saw was enviable; a Taiwanese design community characterised by ambition, agility and ingenuity.
The same characteristics describe the award-winning designs of the TISDC and this year's theme; Empathy. Students of design schools from all over the world – albeit with strong representation from the region – had addressed some of the most serious and complex challenges the world is facing; from the effects of climate change and over-consumption to plastic waste, learning disabilities and demographic change.
The Special Award, endorsed and handed over by BEDA, went to Jun Wang from the Hebei University of Technology in China for her design of a Flood Rescue Drone and Life Raft System.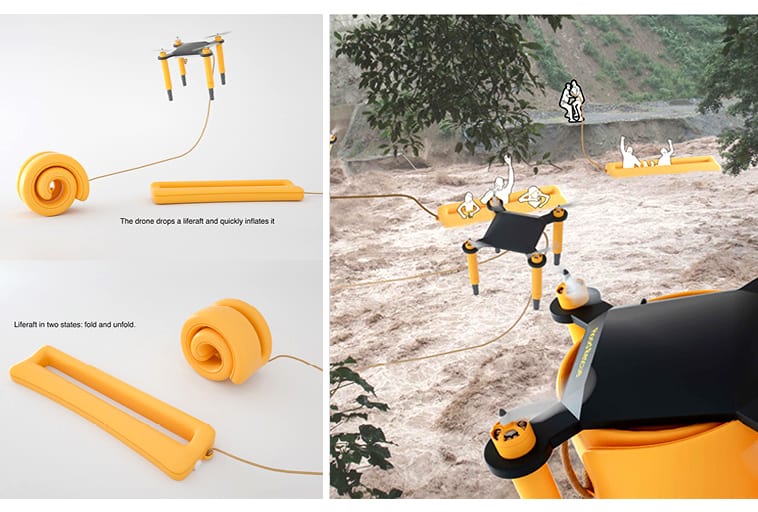 During floods – which are occurring more and more often – people's lives are at stake and rescue operations need all the help they can get. Once someone falls into the water, the drone can respond quickly and go downstream to search. When the target is found, the life raft is released and the drone returns with the exact positioning of the person, after making sure that the person is safe and able to await further assistance. Well deserved, indeed.
Taiwan has all the ingredients it takes to become a leading design hub. It has its own talent pool and proactively conducts effective outreach to design schools and institutions both in the region and abroad. There is goodwill and respect for its endeavours to build design capacity with high levels of support from private sources, (such as the iSee Taiwan Foundation), as well as from government. And Taiwan also benefits from an inherent agility to turn great ideas into innovative solutions without unnecessary delays.
And with the theme of 'Action' for 2020 already set, Taiwanese design is most certainly a story to be continued…
Steinar Valade-Amland
BEDA Board member 2001-2005
Author of 'INNOLITERACY – From design thinking to tangible change.' (2015) founder of www.three-point-zero.com