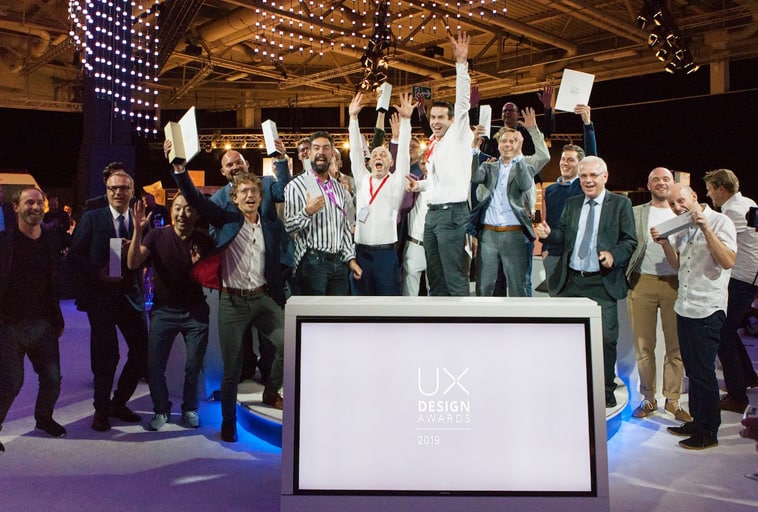 19/11/19
UX Design Awards 2019: Quipp wins audience award
ProSiebenSat.1 Digital GmbH wins this year's audience award for outstanding user experience with its mobile live quiz show Quipp. Thousands of users from all over the world participated in the public online poll for the "UX Design Award | Public Choice 2019", the final prize to be awarded in this year's competition.
Around 50 innovative products, services and concept studies were nominated to participate in the #UXDA19. The nominees support people in areas such as health and care, mobility in everyday life and the world of work, communication, agriculture and industry.
With the awards, International Design Center Berlin (IDZ) honors innovative solutions that increase the added value of new applications, technologies and services through positive experiences – and thus contribute to shaping a responsible and future-oriented world.
The competition is held annually and presented at the global technology show IFA in Berlin, Germany. With more than 245,000 visitors, 6,000 journalists and 1,800 exhibitors, IFA is one of the world's leading trade shows for innovative technology products. The best projects in the competition are honored during a festive award ceremony at IFA.
The call for participation for the 2020 UX Design Awards will be launched in January 2020, more information at: www.ux-design-awards.com/en