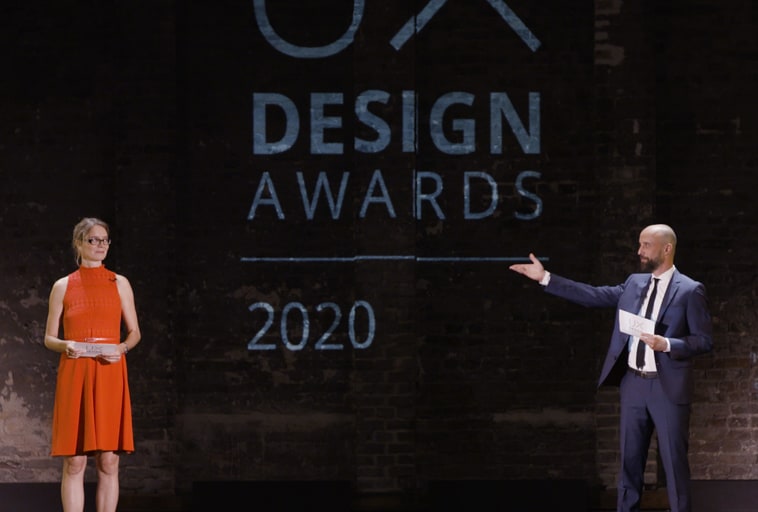 25/09/20
UX Design Awards 2020: Winners Announced
The global competition for outstanding user and customer experience announced the 15 winners of the UX Design Awards 2020. The UX Design Awards are a global competition for user and customer experience organized by IDZ Designpartner Berlin GmbH on behalf of the International Design Center Berlin e. V. (IDZ).
The #UXDA20-jury had nominated 102 projects from over 34 countries to participate in the UX Design Awards 2020. From this shortlist, jurors determined 15 winners, among which one project in each category was deemed worthy of a gold award, and seven special mentions. The winner of the Public Choice Award will be announced on 29 September 2020.
The "UX Design Award | Gold" in the "Product" category is the "All-in-one Hearing Health Assessment System" by Tympa Health Technologies and Team Consulting, a comprehensive hearing health assessment device.
In the "Concept" category. it was awarded to Philips' "Lotus – Next generation NICU", designed by Philips Experience Design. Lotus is a solution for the neonatal intensive care unit (NICU) designed to help families and clinicians provide care that is personalized and in line with the Neonatal Integrative Developmental Care model.
Finally, the Gold Award in the "New Talent" Category goes to "Nachklang – An Interactive Sound Installation", designed by Erik Weiss, Lars Schönfelder and Valentin von Uslar-Gleichen of the Baden-Württemberg Cooperative State University in Ravensburg. To help young people understand the signifficance of the Berlin Holocaust Memorial as a place of remembrance for about 6 million murdered Jews, Nachklang enables an emotional experience by re-staging personal stories of witnesses.
"Although we were affected by the Covid-19 situation just as everyone around us, we were encouraged by the continued trust that was placed in the awards by the international design and business community," said Ake Rudolf, project director of the UX Design Awards. "We were delighted by the response and the high quality level of the submissions that we received from all around the world. The UX Design Awards reflect the huge impact of user and customer experience design on shaping a positive living environment for all. And the nominees and winners we honor today show that especially in times like these UX design retains a high value and can show its strength."An overview of this year's winners and nominees is available on the UX Design Awards website:https://ux-design-awards.com/en/gewinner