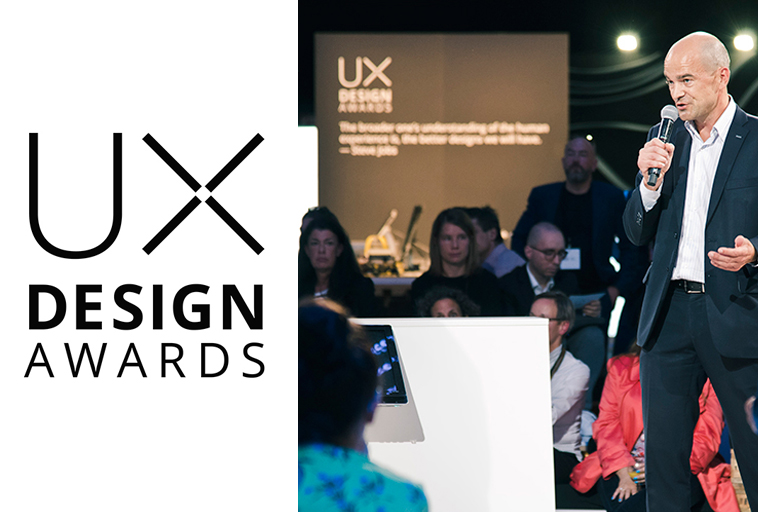 21/02/19
UX Design Awards: announcing the 2019 Jury
International Competition for User Experience
Call open until March 31, 2019
The jury for the UX Design Awards 2019 has been selected. Once again this year, experienced and renowned experts from diverse professional backgrounds will judge the entries.
The Jury members for the 2019 UX Design Awards are:
Claudia Berger (Director Interaction Design, Designworks, A BMW Group Company)
Marion Fröhlich (Director of Design & UX, SAP Innovation Center Network)
Paul Gardien (Head Design Strategy & Innovation, Philips Design)
Simone Heißel (Design Director, Fuenfwerken Design)
Layla Keramat (Executive Creative Director, frogdesign Munich)
Gerhard Nüssler (VP, Head of Design, Brand Siemens, B/S/H/)
Peter Post (Managing Director, Scholz & Volkmer)
Businesses and agencies worldwide have until 31 March to submit user-centric products, services and concepts for the UX Design Awards 2019.
The Awards, organised annually by the International Design Center Berlin (IDZ), are unique in their focus on UX design, which is increasingly seen as a core discipline, influencing all other fields of design. Successful user-centric design is essential and a unique selling point of innovative products and services.
All nominated submissions will be presented to the public from 6 to 11 September 2019 at the global technology show IFA in Berlin, Germany. The award winners will be revealed during a festive ceremony on 6 September 2019.
Further information on the UX Design Awards:
Website and registration:ux-design-awards.com/Jury details:ux-design-awards.com/en/jury