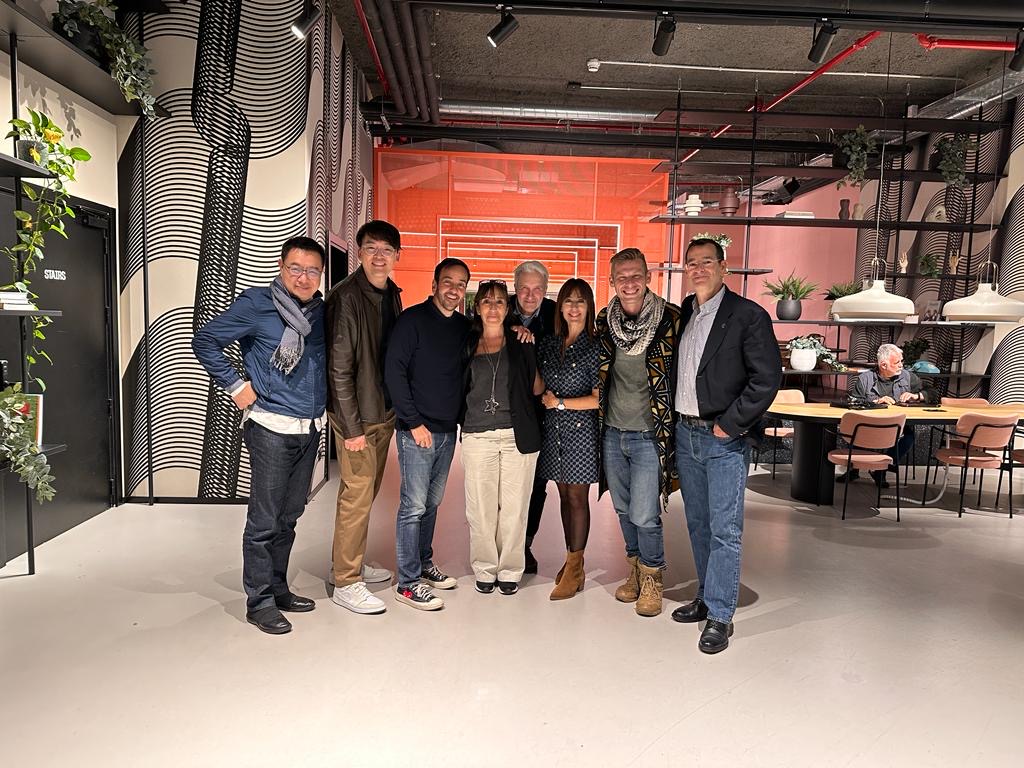 WDW Board Meeting at Barcelona Design Week 2023
10/11/23
WDW Board Meeting at Barcelona Design Week 2023
The World Design Weeks (WDW) Board of Directors met in Barcelona on 24 – 26 October during the Barcelona Design Week (BDW). BDW, organised by Barcelona centre de Disseny, has held the presidency of WDW since 2020.
The WDW President, Isabel Roig (Barcelona centre de Disseny and Barcelona Design Week) and the Barcelona WDW Office Manager, Cristina Castaño welcomed Vice President Emilio Cabrero (Design Week Mexico), Sangyeon Cho (Seoul Design Festival), Diego García-Reyes (Bogotá Design Festival), Adrian Jankowiak (Nairobi Design Week), Kari Korkman (Helsinki Design Week), and Vittorio SunQun (Beijing Design Week).
The delegation had a busy schedule, exploring the key installations and events of the Barcelona Design Week 2023. They had the opportunity to meet designers and companies, fostering connections with the creative ecosystem in Barcelona.
On the first day, they visited 'Design for a Human Future', an immersive installation that creates a space for reflection and dialogue that highlights the role of design, its transformative power, and its potential for change. They met with its creators: the Domestic Data Streamers agency, and Escofet. The installation is part of the 200th Anniversary Program of Passeig de Gràcia and the European Capital of Democracy 2023-2024 program.
They also visited Il·lacions Design Gallery, a space that represents the creative drive of Barcelona, the courage to advance and expand the territory of design, and met with its founder. The delegation was also invited to dinner at The Social Hub Barcelona Poblenou, together with the SIMON team, the Curator of BDW 23, Alessandro Manetti, and other guests from the creative scene of Barcelona.
On the second day, the group visited the RS Barcelona concept store, the IKEA installation, 'Young people wanting to move to a better future', and met with the Manyone Barcelona team, a design studio with Nordic roots celebrating its first year in the city. Later on, they attended the Human AI Design Challenge awards ceremony, which counted on the collaboration of WDW and the presence of Vice President Emilio Cabrero on the jury.
On the third day, the delegation visited the Nutura installation at the Roca Barcelona Gallery and met with architect Benedetta Tagliabue and the Roca Group team. During the afternoon, the Board Meeting had a co-creation session at the office of World Design Weeks at the Design Hub Barcelona, to explore new projects and debate the future of World Design Weeks, before attending the closing party of the Barcelona Design Week.
More Information: barcelonadesignweek.com