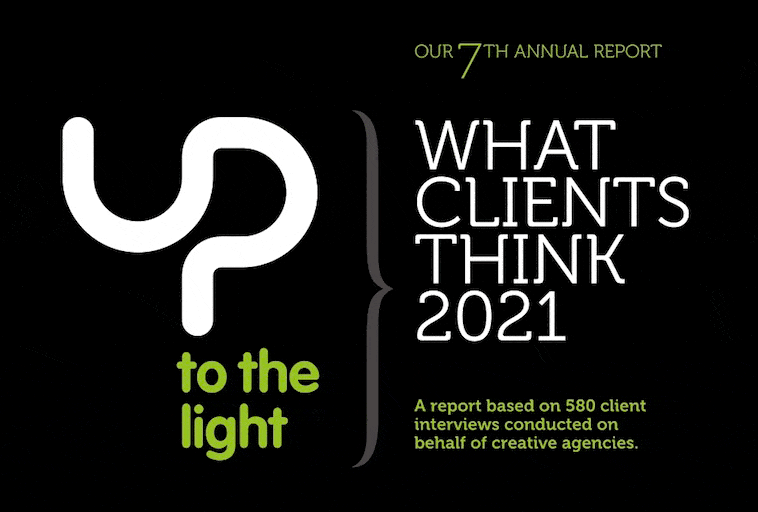 15/03/21
'What Clients Think' report launched
The 7th annual What Clients Think report launched on Thursday 4 March. Based on 580 client interviews, the report gives a unique view into the client world and the impact the last year has had on client expectations of their agencies.
The report is a valuable tool for design agencies in planning new business approaches and assessing their client services and relationships. It enables an agency to put themselves in their clients' shoes and predict reactions and objections before they are raised.
Says report author, Up to the Light's Jonathan Kirk, "Covid-19 is responsible for creating new challenges and in some cases, has accentuated existing trends. The report revisits some key issues, as well as exploring completely new areas not covered by previous reports."
This year's report is divided into three sections:
Covid world: acknowledging the influence of Covid on the bigger picture. This section looks at wider client pressures and concerns, over and above the client/agency relationship.
Winning clients: looking at agency new business activity and pitching.
Retaining and growing clients: covering client service and development issues.
The report is published in association with the DBA. You can read DBA Head of Services, Adam Fennelow's top three take-aways from the report, and access a downloadable copy, here: https://www.dba.org.uk/resources/2021-clients-think-report/