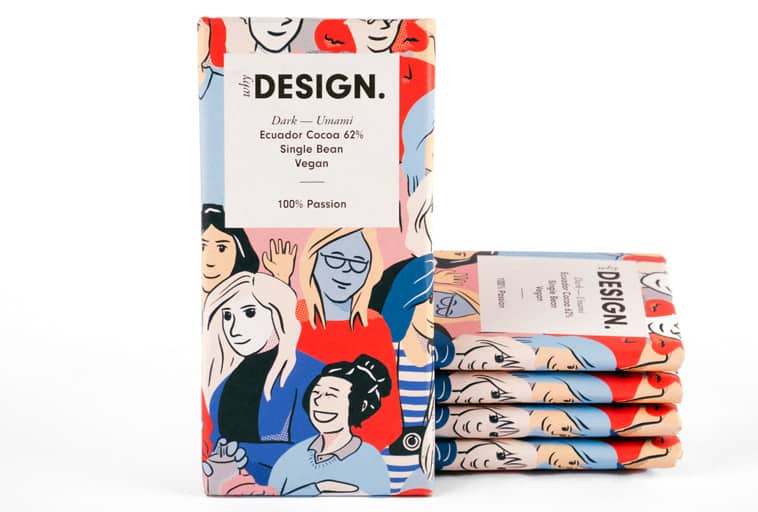 14/03/20
WhyDesign 2020 in Dublin, Ireland
WhyDesign 2020, an initiative of the Institute of Designers in Ireland (IDI) completely sold out recently in Liberty Hall, Dublin as members of the creative community gathered to address the gender imbalance within Ireland's creative sectors as recent studies reveal female representation within the Design industry stands at approximately 25%!
WhyDesign is an initiative set up by Kim Mackenzie-Doyle during her tenure as President of the Institute of Designers (IDI) in 2018 as a way to celebrate, showcase and discuss the broad spectrum of female creative talent and the myriad ways to pursue a commercially and creatively successful career in design. WhyDesign is a place to share success stories that inspire female second level students to join creative industries and a way to encourage more women to join the Irish design workforce. This is the first initiative for the creative industries of its kind in Ireland.
The event comprised of two keynotes speeches and a panel discussion on addressing gender imbalance in the design sector. The first keynote came from Jonathon Colman of Intercom who spoke about why men need to get involved in conversations about gender equity in the design industry, especially as men hold a majority of design leadership positions. The second keynote from Natalie Maher of Kerning the Gap showcased her work to date with Kerning the Gap and tackled the big issue of the lack of females in positions of leadership in the Design industry. They were joined by Melanie Lynch of Herstory and Jennie McGinn for a panel discussion which focused on barriers to progression, the gender pay gap and the issue of maternity and paternity leave among many other issues facing the challenge of gender equity in the Design industry.
Speaking at the event, WhyDesign founder Kim Mackenzie-Doyle commented:
"We see a massive imbalance at a senior level, with only 11% female creative directors. This simply is not good enough, and we all have to be accountable for this. In good news male advocates have been much more supportive and vocal around the subject but we need more of them. We also have to back ourselves as much as the industry has to have accountability. It's fantastic to see such a turnout to support this issue."
As we can see, there is a strong appetite for change and a drive towards gender equity!