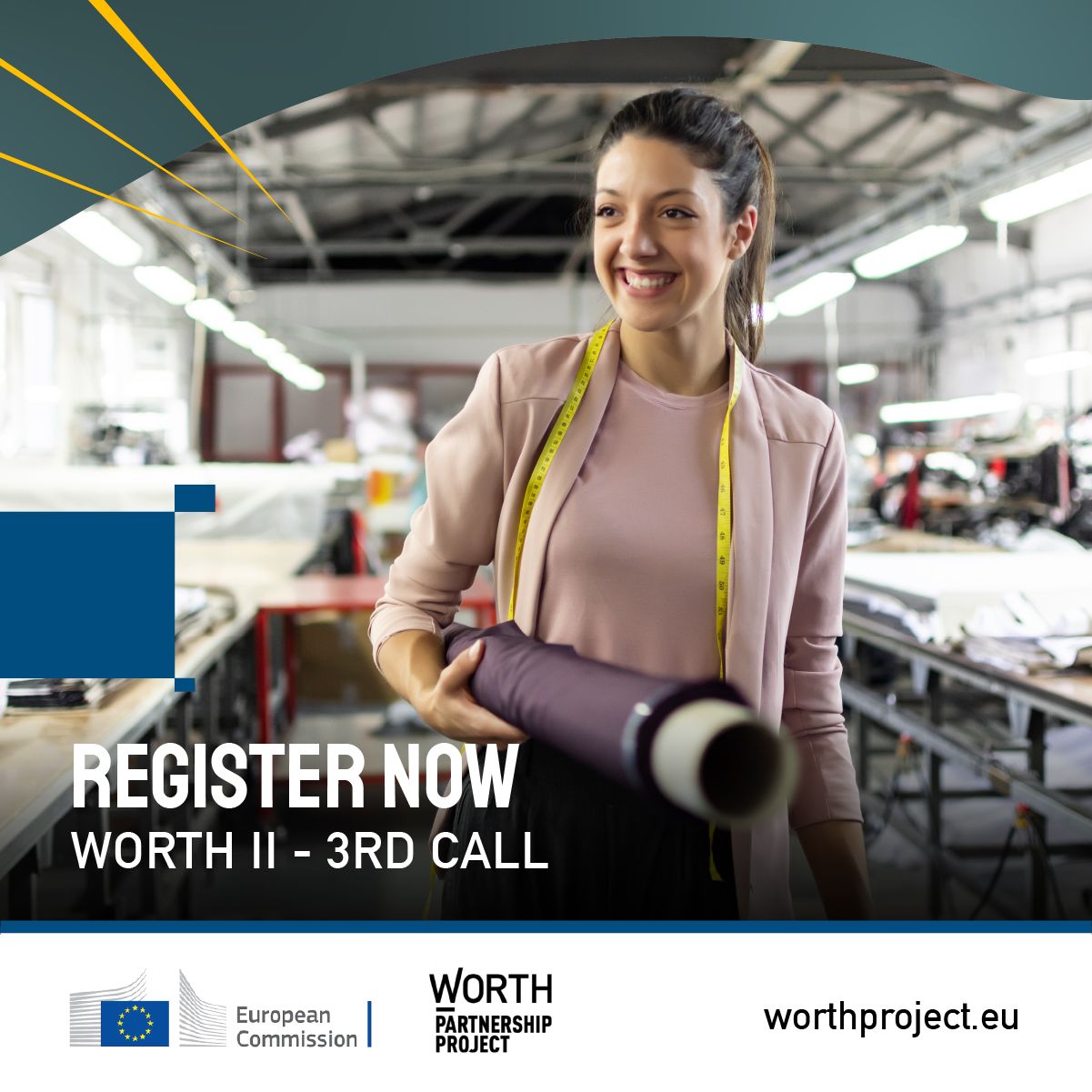 European Commission | WORTH II Partnership Project
13/09/23
WORTH II Partnership Project Opens Its Third Call for Innovative, Creative, Design-Driven Projects Proposals in Lifestyle Industries
The third call for proposals within the WORTH II partnership project, Europe's largest incubation programme dedicated to creatives is now open for innovative project ideas till 27 November 2023 17:00 CET.
This call aims to support the green and digital transition, innovation and boosting entrepreneurship in creative and lifestyle industries through transnational collaborations between designers, creative people, manufacturing enterprises (SMEs), crafters/makers and technology firms looking to develop design-driven and innovative products, services, techniques or business models.
The proposals should address at least one of the following topics:
Circular Economy (including green transition, energy efficiency, reducing carbon footprint, sustainable production and consumption)
Digital Manufacturing
High-added value solutions (including disruptive approaches and digitised value chains)
High-performance and innovative materials
Reinventing craftsmanship
Social Innovation (including European cultural heritage preservation for social cohesion and well-being)
The solutions proposed must be in one of the areas of lifestyle industries, such as: textile/fashion, footwear, furniture/home decoration/interior design/architecture, leather/fur, jewellery, and accessories.
WORTH Partnership Project is funded by the European Commission under COSME, the EU Programme for the competitiveness of Small and Medium-sized Enterprises. It is the project by the European Commission, Directorate-General for Internal Market, Entrepreneurship and SMEs (DG GROW) implemented by the European Innovation Council and SMEs Executive Agency (EISMEA).
More Information: worth-partnership.ec.europa.eu/index_en