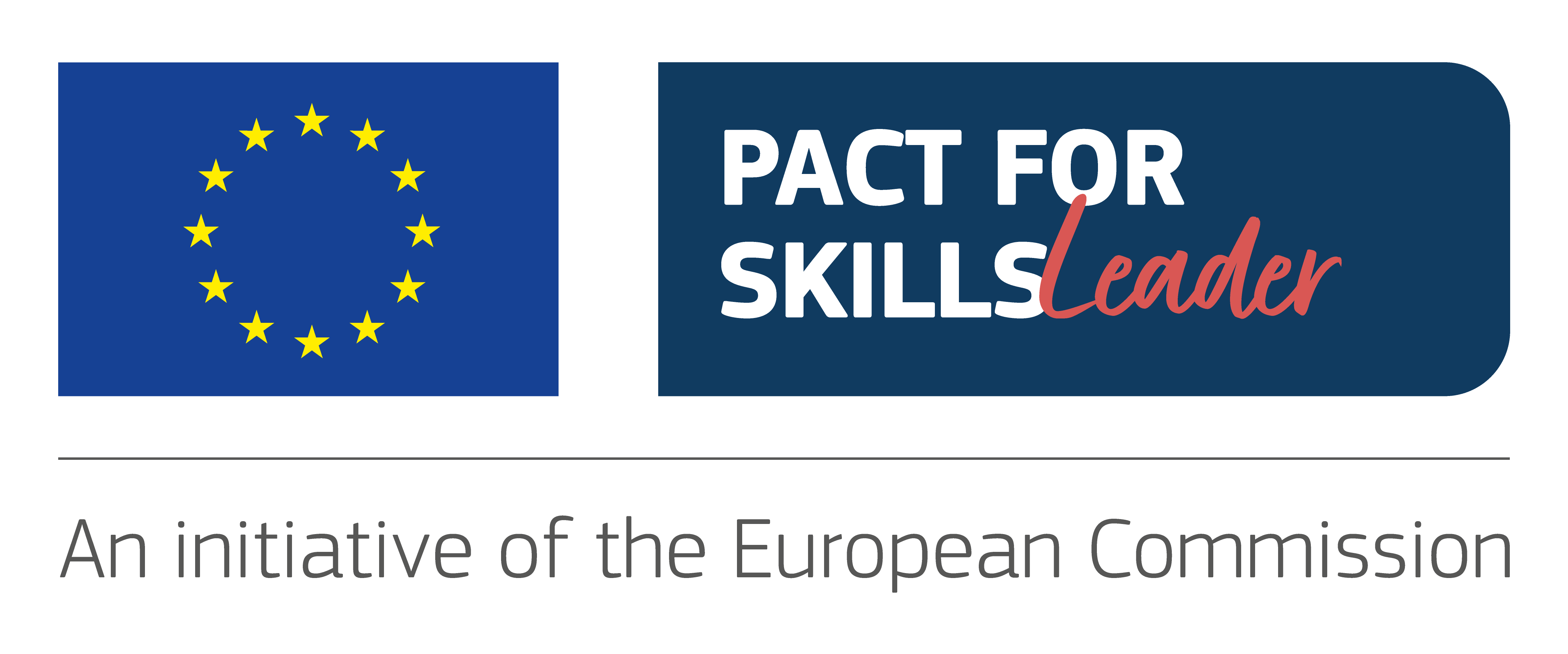 European Commission | Pact for Skills Leader Badge
19/07/23
BEDA Participates in Second Plenary Meeting of the Large-Scale Skills Partnership for the CCI Ecosystem
On Tue, 13 June BEDA, as a co-leader, participated in the second online plenary of the large-scale skills partnership in the Cultural and Creative Industries Ecosystem established in the context of the EU pact for Skills.
The Pact for Skills, therefore, brings together more than 1,500 organizations in all Member States, organized in these large-scale partnerships, but also in regional partnerships in order to enhance the impact on the ground. The large-scale skills partnership in the CCIs ecosystem was set up with the support of DG GROW, DG EMPL in partnership with DG EAC and DG Connect.
The three co-leaders of this LSP are BEDA, Creative Skills Europe and ECBN. The membership base of the Creative and Cultural Industries Large-Scale
Partnership by the end of 2022 was 104 members, and more than half attended this Plenary session.
First, the European Commission presented the current relevant initiatives and events:
Then the support services to the Pact for Skills members (ECORYS, on behalf of the European Commission) shared updates from the annual monitoring study.
Each working groups' leaders presented the results of what have been done and led breakroom sessions for exchange with a wide audience.
List of the working groups:
Working group Communication
Lead: ELIA
Working Group on Intelligence and Data Gathering
Lead: CYANOTYPES project
Working group on Skills for the Digital Environment
Lead: All Digital
Working group on entrepreneurial skills
Lead: ICHEC Brussels Management School
Working group on cross-sectoral innovation
Lead: Accademia Teatro alla Scala
Working group on skills for the green transformation
Lead: Trànsit Projectes
More Information – Industrial ecosystems and partnerships: pact-for-skills.ec.europa.eu/about[…]partnerships_en
The Manifesto and how to join the LSP for CCI: ecbnintra.notion.site/Creative-Pact-for-Skills[…]627
Related News – Creative Skills Week: beda.org/event/20231010-creative-skills-week-2023/