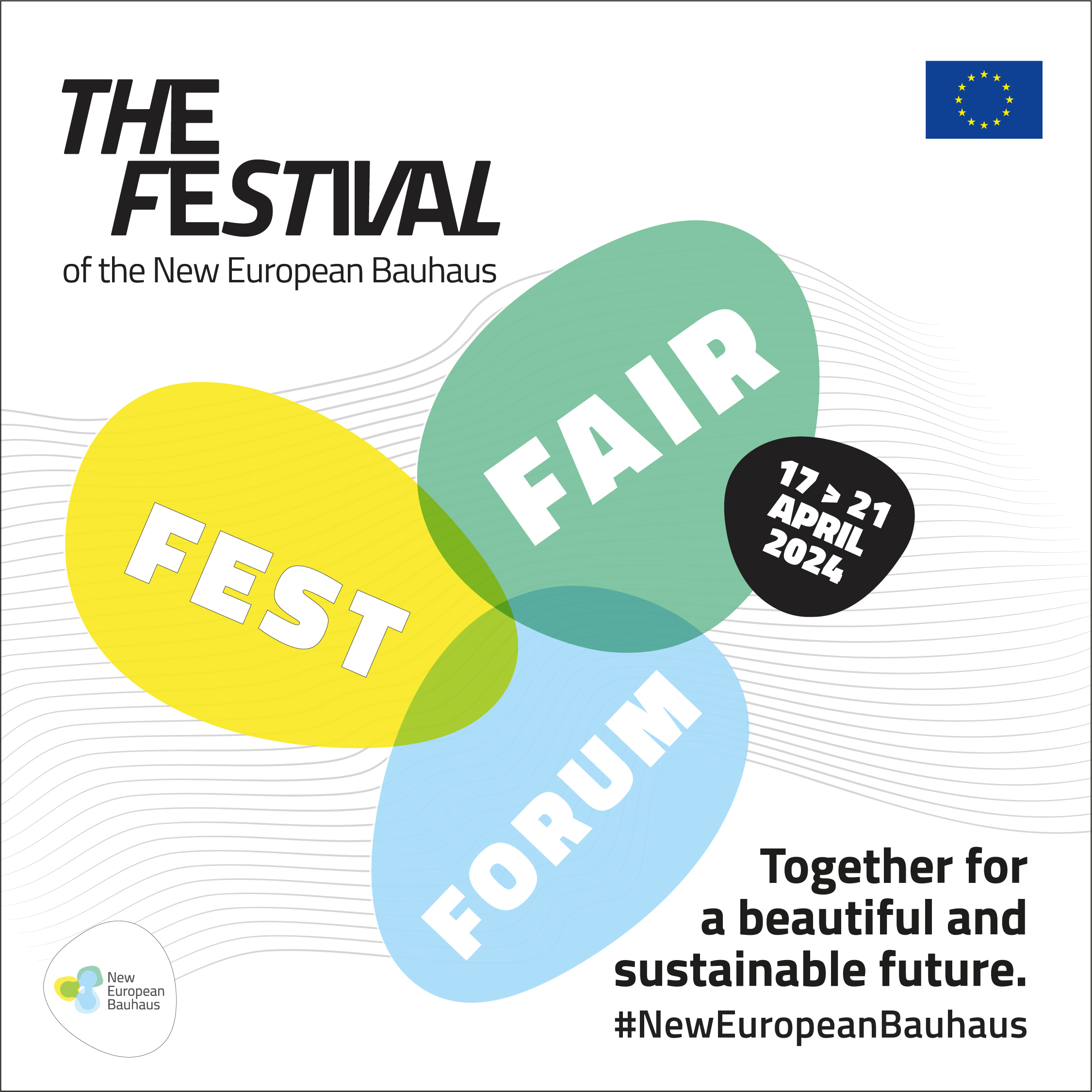 NEB | The NEB Festival 2024
15/11/23
New European Bauhaus Initiative: Key Events and Opportunities
The next few months are rich with different activities upcoming events and opportunities under the New European Bauhaus initiative. We are presenting a summary of these events that are not just platforms for showcasing creativity but also avenues for driving substantial change in sustainability, culture, and innovative design.
New European Bauhaus Prizes 2024: A Call for Transformative Projects
Deadline: 17 November
Opportunity: Win up to €30,000 and a communication package
Focus: Emphasizing beauty, sustainability, and inclusion, these prizes spotlight transformative ideas and projects dedicated to improving Europe​​.
More Information: beda.org/news/new-european-bau[…]ill-17-november
New European Bauhaus Festival 2024: apply for Satellite Events and Media Partnerships
Deadline: 31 December 2023
Event Dates: 17-21 April 2024
Participation: Open call for Satellite Events and Media Partnerships
Experience: Connect with global leaders, artists, and innovators to share visions for a sustainable and inclusive future. An excellent platform for networking and learning about circularity and sustainability​​.
Summary for BEDA Members (Member Zone login required): beda.org/eu-call/call-for-neb-fest[…]partnerships/
Public Information: new-european-bauhaus.europa.eu/get-involved/festival_en
EIT Community NEB Catalyse Programme: Empowering Socially Innovative Start-Ups
Deadline: 4 December 2023
Opportunity: 28 spots for start-ups in climate, cities, transport, industry, and food sectors
Benefits: Support services worth €50,000, NEB-specific training, leadership coaching, and access to Europe's innovation community​​.
Summary for BEDA Members (Member Zone login required): beda.org/eu-call/the-new-european-bau[…]vative-start-ups/
Public Information: eit.europa.eu/our-activities/opp[…]neb-start-accelerator
Ukraine Green Recovery Conference: Sustainable Strategies and Solutions
Dates: 28 November – 1 December
Venue: Vilnius, Lithuania
Focus: Policymakers, business actors, and Bauhaus stakeholders will discuss green recovery strategies for Ukraine, focusing on eco-friendly infrastructure and sustainable practices​​.
More Information: beda.org/event/20231128-ukrain[…]very-conference
Your Participation Matters
These events and opportunities are not just about participation; they are about making a difference. Whether it's applying for the prizes, joining the festival, or contributing to the green recovery of Ukraine, BEDA members and other design organisations' involvement is crucial in shaping a sustainable, beautiful, and inclusive future.