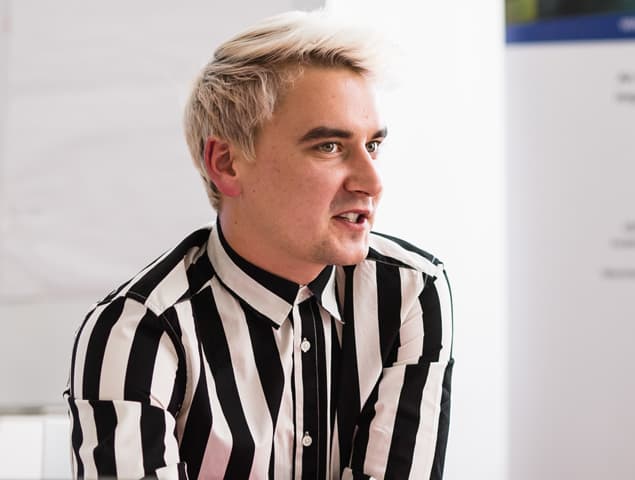 The Board
Piotr Swiatek
BEDA Treasurer | Researcher and Project Manager in the Design and Innovation Policy Team at PDR
United Kingdom
Mission Statement
As a Researcher and Project Manager in the Design and Innovation Policy Team at PDR, Piotr has been working on multiple projects focused on design-driven innovation in the public sector. These include developing design-driven innovation policies and support programmes for design, building capacity for design in the public sector, and testing new, design-based approaches in fields of political decision-making or circular economy. Currently, he is managing the delivery of Design4Innovation, USER-FACTOR and Clwstwr projects.
After graduating in Finance and Accounting from Cracow University of Economics, he obtained a Master's degree in Culture Management at Jagiellonian University in Cracow, submitting his thesis on Design Management. He completed the Advanced Service Design course at Central Saint Martins, University of the Arts London and The Engaging with Government programme at the Institute for Government.
His professional design career started with various roles at Zamek Cieszyn Design Centre. Subsequently, he wrote the Polish Design Manifesto for Zamek Cieszyn and worked as a freelance design researcher.
Piotr joined PDR, the International Design and Research Centre at Cardiff Metropolitan University in early 2014. Since then he has worked on design interventions in local and regional councils, Welsh Government, various departments of HM Government and the Latvian Government and European Central Bank. Piotr's work has contributed to the development of design policies in Latvia, Poland, Ireland, France, and Barbados among other countries. He spoke at the Global Design Summit in Montreal in 2017 and UNESCO World Design Cities Summit in Istanbul in 2019.
Piotr's particular interest is in exploring design policies, promotion and support instruments for design, as well as the models of applying design approaches to policy-making, determining the policy designer role and methodology.